OUR COMMITMENT
We are committed to protecting Harris Health's property and information against loss, theft, destruction and/or misuse.
YOUR RESPONSIBILITIES
To correctly use and care for all property and equipment entrusted to you whether you are using the equipment and property at a Harris Health facility or in your remote worksite while telecommuting.
To maintain, inventory and keep all supplies secure and to not make unauthorized copies of computer software or use personal software on Harris Health computers or equipment.
To use Harris Health computers, the email system, the internet, the Harris Health intranet and other technology primarily for work-related purposes.
To protect the confidentiality of your passwords.
To protect against malicious programs being transmitted into Harris Health's electronic information systems by not downloading unapproved software, files, programs, and/or applications and by not opening files attached to emails from unknown, suspicious or untrustworthy sources and immediately reporting any suspected phishing attempt to Harris Health's Information Security department by email at Infosec@harrishealth.org.
My department has several old calculators that are going to be replaced with a newer model of calculator. My child needs a calculator for his math class this year. Is it okay for me to take my old calculator home and give it to my child to use for his schoolwork?
No. It is never okay to take old Harris Health property for personal use. Taking Harris Health property for personal use constitutes theft.
I received an email from Harris Health's Information Technology department asking me for my login user name and password so that the department can install updates to my workstation. Can I give the Information Technology department my login credentials?
No. Harris Health will never ask you for your login credentials or need your login credentials. If you receive an email asking for your user name and password, please immediately forward it to Harris Health's Information Security department at Infosec@harrishealth.org for investigation.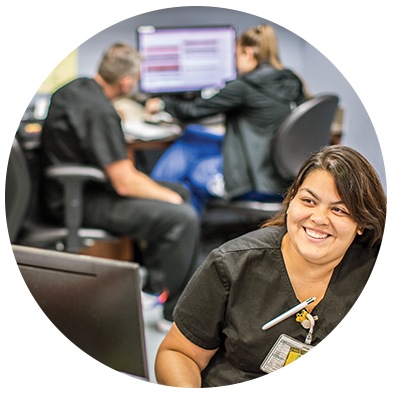 POLICIES TO KNOW
Harris Health Policy 3.11.803, Information System User Responsibility
Harris Health Policy 3.11.809, Information Systems Password
Harris Health Policy 6.37, Acceptable Use of HCHD Internet and Email System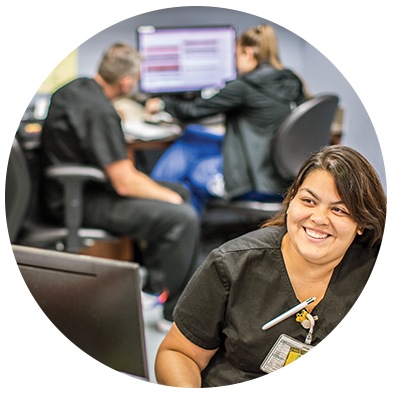 POLICIES TO KNOW
Harris Health Policy 3.11.803, Information System User Responsibility
Harris Health Policy 3.11.809, Information Systems Password
Harris Health Policy 6.37, Acceptable Use of HCHD Internet and Email System