OUR COMMITMENT
Harris Health is committed to maintaining a just and accountable culture and creating a workplace where workforce members are treated with respect and fairness and where workforce members' unique contributions are appreciated. Harris Health will strive to create an environment where workforce members are empowered to do their job and provide the best care possible to our patients.
YOUR RESPONSIBILITIES
To treat your fellow workforce members with fairness, consistency, dignity, and respect regardless of the workforce member's status or position and to foster confidence and professionalism in your fellow workforce members.
To promote a work environment that is free from harassment of any kind and to report any intimidating or disruptive behavior you experience or witness. To maintain open lines of communication so that the views of each workforce member may be considered, and their opinions given proper respect.
To not engage in disruptive behavior in violation of and defined in Harris Health Policy 6.39, Conflict Resolution in the Workplace.
To use social media responsibly, professionally, and in a manner that complies with Harris Health Policy 3.50, Social Media.
HARRIS HEALTH's RESPONSIBILITIES
To provide a just and accountable culture by using a consistent, fair and systematic approach to managing behaviors. Harris Health will facilitate a culture that balances a non-punitive learning environment with the equally important need to hold persons accountable for their actions, including in accordance with Harris Health Policy 3466.01, Red Rules.
To provide equal employment opportunities and ensure that Harris Health workforce members are hired, trained, promoted and compensated based on personal competence and potential for advancement, and to review and evaluate each workforce member's performance periodically in an objective, consistent and uniform manner.
To make employment decisions without regard to a workforce member's race, color, sex, national origin, age, religion, marital status, disability, ethnicity, familial status, military status, sexual orientation, genetic information, gender identity, or pregnancy as well as any other classifications as required by law. Further, Harris Health will take steps to promote and embrace diversity, equity and inclusion in all of its activities. The mission, vision and goals of Harris Health's Diversity, Equity and Inclusion Program are:

Mission: To foster an inclusive environment that supports and nurtures the talents, skills and abilities of each individual; encourages curiosity and empathy; and ensures world-class delivery of care marked by equity and respect.
Vision: To celebrate the uniqueness of all individuals through acceptance, inclusion, continued learning and respect. The diversity, equity and inclusion initiatives will honor the contributions of every employee, patient and community member to our shared success.
Goal: To foster a culture of compassion, trust, integrity, equity and respect that continues to ensure that our patients, staff and partners feel welcomed, understood and valued at Harris Health, and to leverage industry-leading technology and analytics to ensure measurable progress in this goal.

To promptly and thoroughly investigate all claims of harassment of any kind, or any other behavior that creates a hostile work environment for Harris Health workforce members.
To comply with all applicable federal and state laws regulating the payment of wages.
ADDITIONAL INFORMATION
My supervisor frequently makes comments about the way I dress. He says he likes the way I dress because my clothes show off my body and that I have a good body. This makes me feel uncomfortable. Is this sexual harassment?
Comments of a sexual nature can be considered sexual harassment. Workforce members can either: (1) discuss the unwanted or unwelcomed remarks with the individual involved, if they feel comfortable; (2) contact Human Resources; or (3) contact the Office of Corporate Compliance.
I received my performance evaluation score and I do not agree with it. Is there anything I can do?
Yes, if you are an eligible Harris Health workforce member, you are permitted to grieve your performance evaluation score pursuant to Harris Health Policy 6.08. For more information regarding who qualifies as an eligible workforce member, see Harris Health Policy 6.08.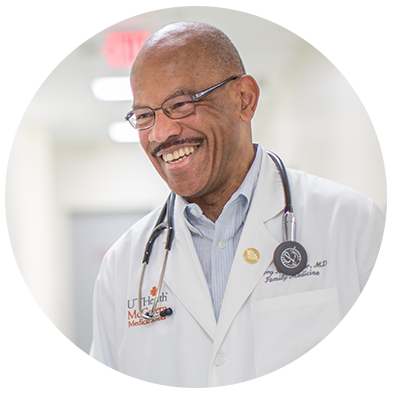 POLICIES TO KNOW
Harris Health Policy 6.08, Grievance Procedure
Harris Health Policy 6.19, Non-Discrimination
Harris Health Policy 6.36, Sexual Harassment
Harris Health Policy 6.39, Conflict Resolution in the Workplace
Harris Health Policy 6.44, Reasonable Accommodation
Harris Health Policy 6.27, Workplace Violence